Highlighted hyperlinks promoting people and projects.
Favorites
Good Eggs
Worth Keeping in a Back Pocket
Selections from Bodies of Work
Favorite works of Magritte, having cast my eye over the nearly 400 works available at WikiArt:
Favorite prints from Yoshitoshi's One Hundred Views of the Moon:
#7: Inaba Mountain Moon
#13: Cry of the Fox
#15: Mount Yoshino Midnight Moon
#30: Moon Through a Crumbling Window
#32: Kitayama Moon
#41: Moon over the Pine Forest of Mio
#44: Akazome Emon Viewing the Moon from her Palace Chambers
#50: Dare no Tsuki
#55: Fukami Jikyu Challenges the Moon
#57: Book-reading Moon
#65: Katada Bay Moon
#66: Shizu Peak Moon
#82: Kenshin Watching Geese in the Moonlight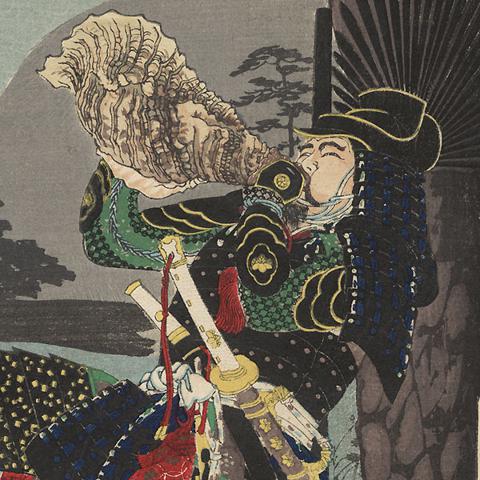 Favorite Penny Arcade comic strips:
Incredibility, for the one and only John Videogames. Top. This strip birthed an in-joke between myself and Ryan Wright.
Bono Trask: Timesqueezer, for Your hand-breakfasts have passed from history into legend […] I assume GOLD will suffice? Top.
Granularity. ITS EXACT LOCATION elevates this to sublime status. Top.
Liquefaction, for No. Not this. Not now.
Games of Storied Lineage, for Men's Horse Marriage.
Alien Genocide is Thirsty Work, for I'm chugging and charging!
Benevolence. I can tell you that current efforts toward software of this type are surprisingly few and weak.
The One-Oh-Furst Part Two, for I don't rightly know…
Savannah Heat. Classic.
Getting Down, for First, become a sphere.
A Waste Sensation, for I'm like a shark. I've just got to … keep making analogies.
The Ultimatrix, for the cute cat.
Visceral Gameplay, for tiny wooden men. Silly but effective joke.
Polygonous Polygamy, for a great Gabe face in an otherwise-forgettable strip.
Irrepairable. Good punchline.
The Littlest Hashshashin, for I obey, Master / Give Hugs
In Search Of A Robust Cosmology, for Shadow Shadow Bo Badow.
Our Connected World, for a great Tycho.